Educational Toys For Kids Neodymium Magnet
The magnetic tiles toy is a sort of DIY building blocks made of neodymium magnets. It comes with multiple shapes in various clear colors that can inspire children's imagination and creativity to build 2D or 3D images with a lot of fun. It helps to develop skills of shape & color recognition, physical and spatial learning as well as to improve the ability of hand-eye coordination, concentration and so on.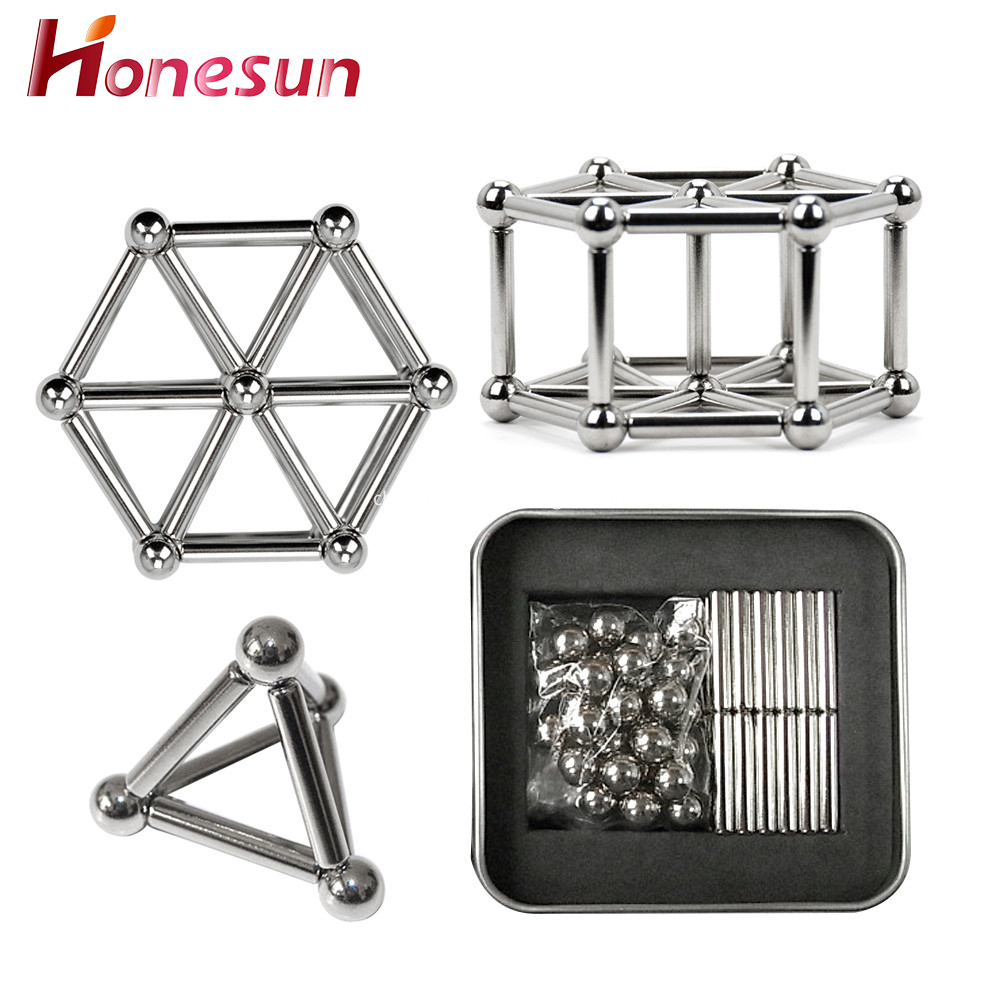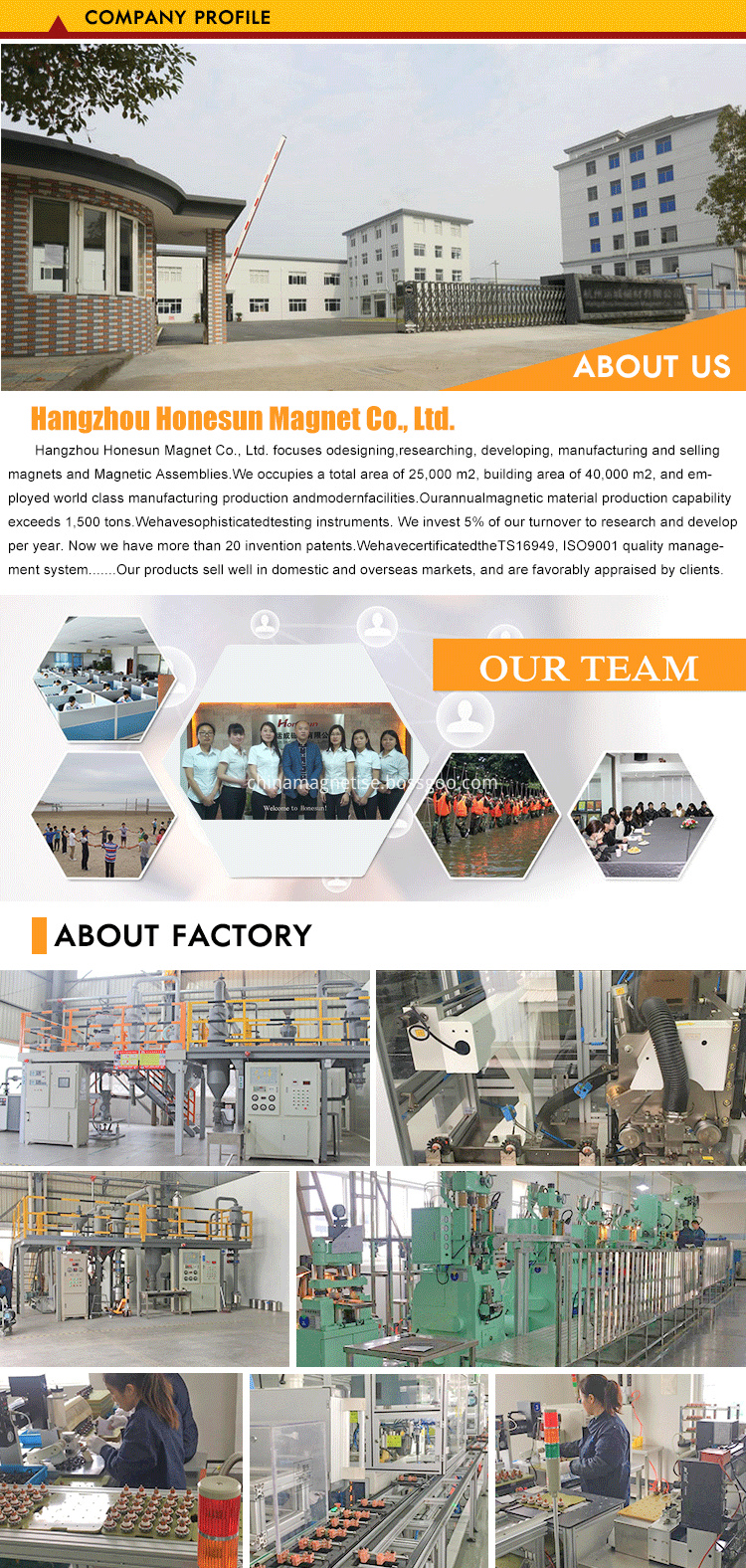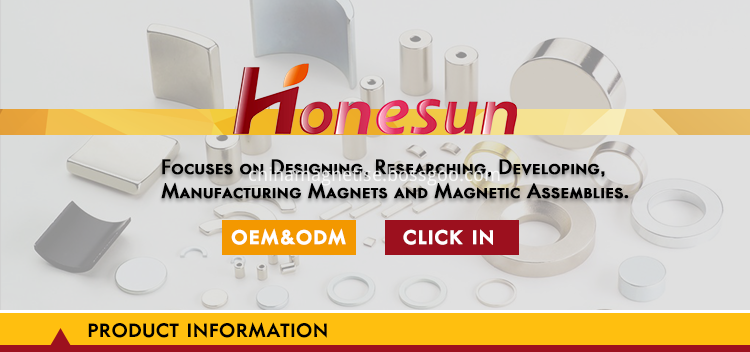 Description:

Ndfeb Magnet

Material:

Neodymium-Iron-Boron

Product Name:

NdFeB Magnets,Sintered Rare Earth Magnets,Neodymium-Iron-Boron Magnets,Permanent Magnets


Working Temperature:

Grade

Temperature

N28-N48

80ºC

N50-N55

60ºC

30M-52M

100ºC

28H-50H

120ºC

28SH-48SH

150ºC

28UH-42UH

180ºC

28EH-38EH

200ºC

28AH-33AH

200ºC

Magnet Shape:

Disc,Cylinder,Block,Ring,Countersunk,Segment,Trapezoid and Irregular shapes and more.Customized shapes are available

Magnet Coating:

Ni,Zn,Au,Ag,Epoxy,Passivated,etc

Features:

The most powerful permanent magnet, offers a great return for cost & performance, have the highest field/surface strength(Br), high coercivity(Hc), can be easily formed into various shapes and sizes. Be reactive with moisture and oxygen,usualy supplied by plating (Nickel, Zinc, Passivatation, Epoxy coating, etc.).

Applications:

Sensors,motors,filter automobiles,magnetics holders,loudspeakers,wind generators, medical equipments, etc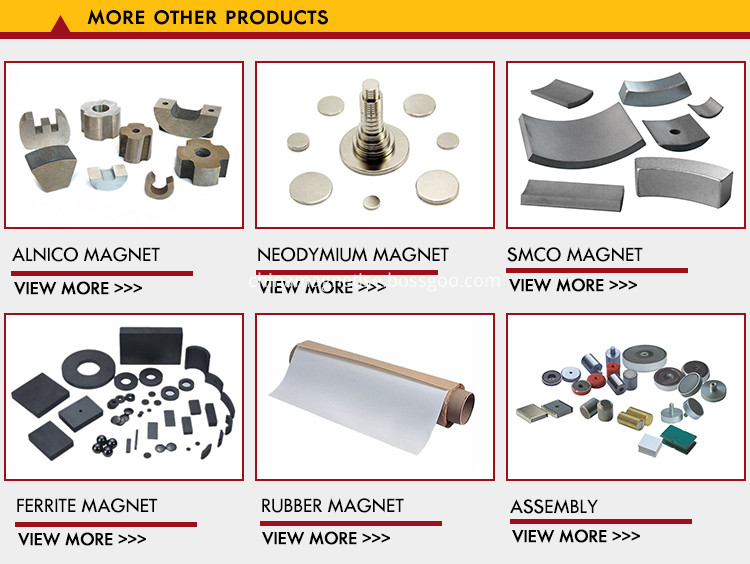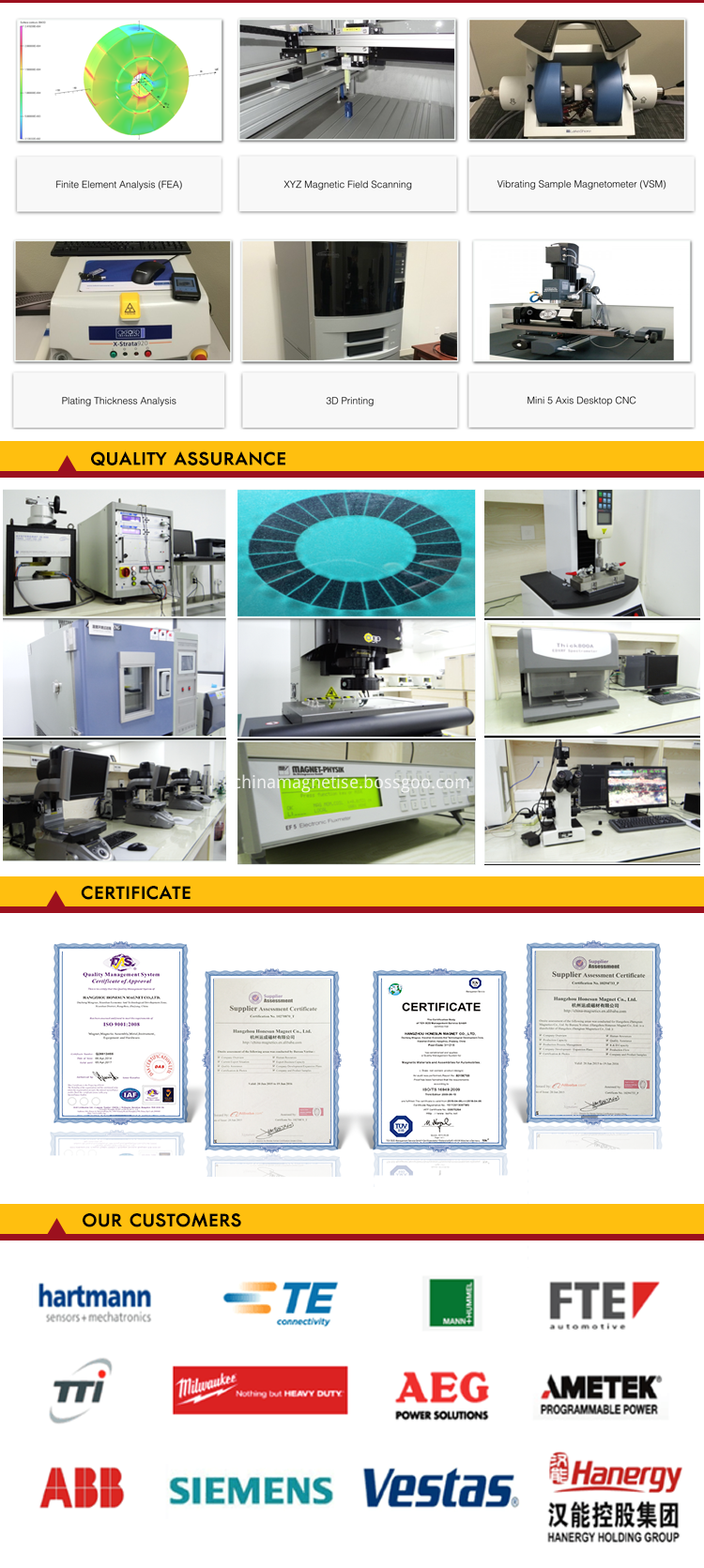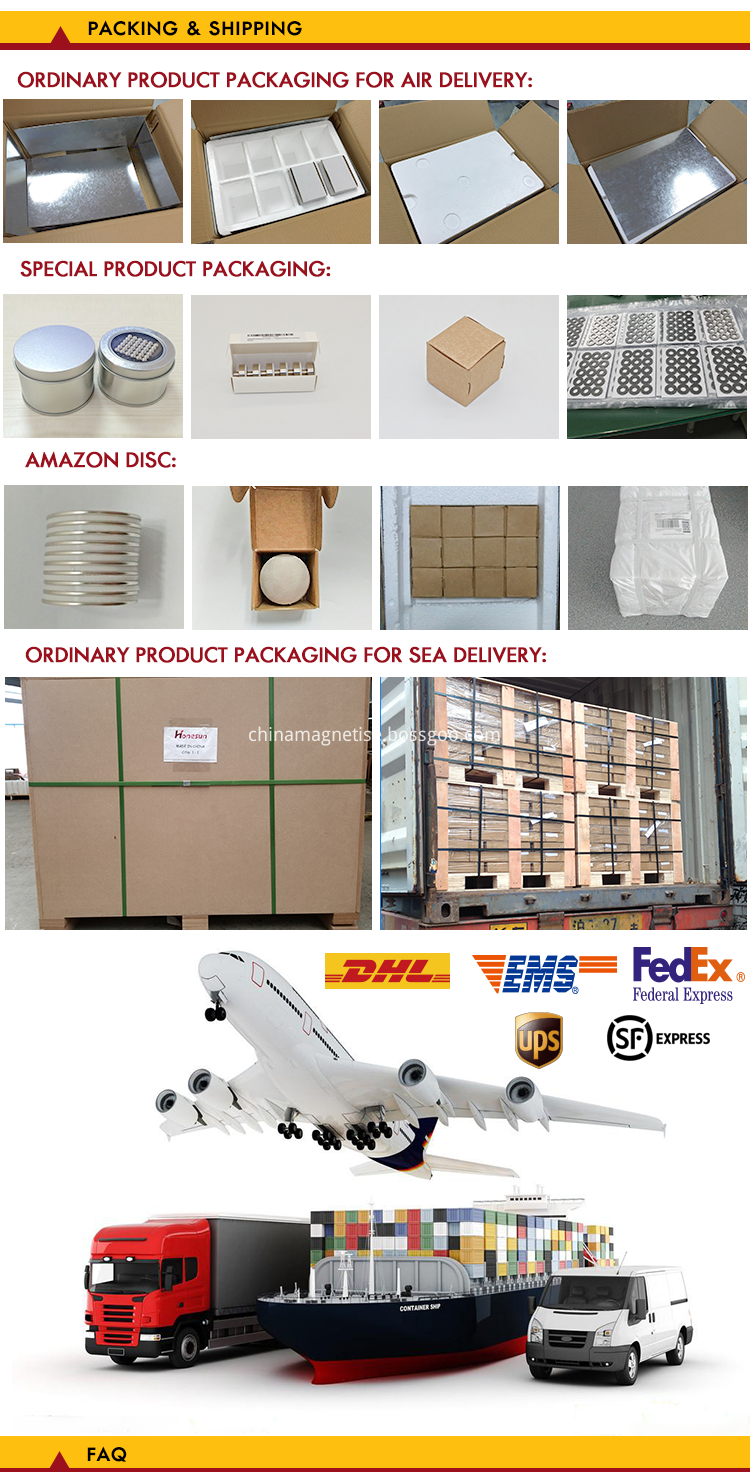 1.How fast can I get a reply?
You will receive our reply within 15 minutes during our work time 08:00-18:00(UTC-8).
2.Can I get free samples?
Free samples are available at warehouse. However it may take minimum 7 days for production if your size is not on our stock list.
3.Are you able to offer best price?
Magnets are functional products,the cost depend on how strong the materials you need. We believe the most suitable is the best, therefore HONESUN keen to offer best prices to meet your targets.
4.Are you able to provide best quality?
At our company you receive products under guarantee of ISO9001systems.
5.What are your best lead time?
Immediately shipments are available for stock magnets. For fresh materials,we need 7-15 days for production.
6.How can you sure that my money is safe with you?
As an Alibaba Trade Assurance member, your funds are under protection of Alibaba group. Payments will not be released to vendor until buyer confirms receipt and good material of delivery.